(SOLD OUT) YOUR SUMMER INSURANCE POLICY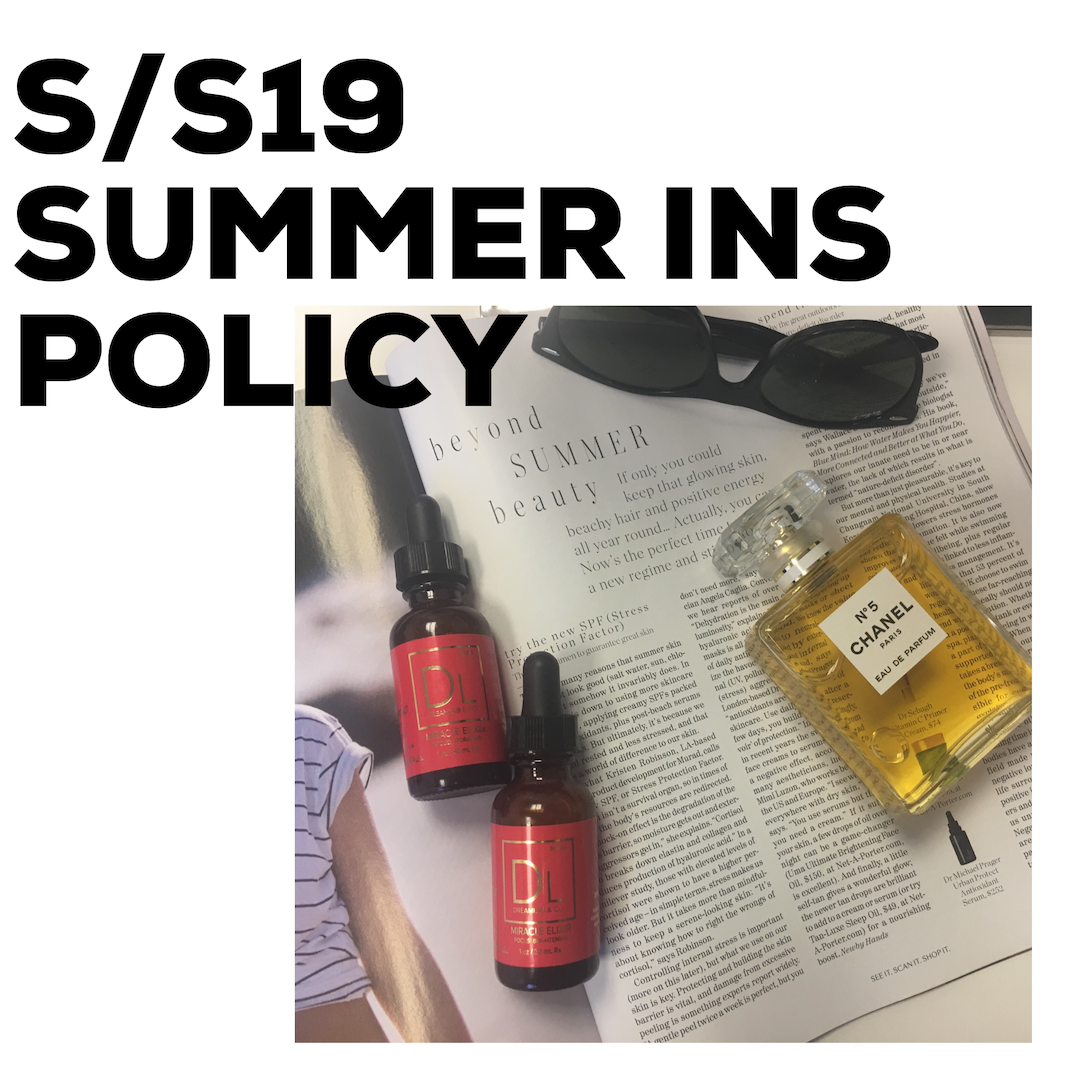 (SOLD OUT) YOUR SUMMER INSURANCE POLICY
YOUR INSURANCE POLICY FOR SUMMER IS HERE.
As the temperatures rise, you must swap out your current AM/PM RITUAL.
We created an AMAZING SET to help prevent and reverse sun damage this summer. First, for added insurance switch to our BRIGHTENING ELIXIR for mornings. Use every day before makeup but especially use when you're out in the sun. Bring it with you to the beach and re-apply every two hours to reduce the sun's damaging effects. It's loaded with the best antioxidants and vitamin C to limit dark spots. Think of VITAMIN C like an insurance policy; it minimizes the UV damage that gets past your SPF. Our's is packed with THC ascorbate, a form that is 50 times stronger than traditional VITAMIN C. Next, use our HYDRATION ELIXIR for evenings. During summer our skin gets sun-parched and needs an extra boost of hydration. If you feel a sunburn coming on, this will soothe and provide additional healing when your skin needs it the most. It's packed full of HYALURONIC ACID, aloe vera and other super hydrators to help heal sunburns and reverse moisture loss from long summer days.
AM SWAP NUMBER 1 - BRIGHTENING ELIXIR 1 OZ =. 30 USES
Our highly potent, fast-absorbing serum infused with the highest quantities of vitamin C + E work together to fight the look of dullness, dark spots, and discolorations, while instantly increasing brightness, radiance, and luminosity.
It's a blend of three unique, forms of Vitamin C and three forms of Vitamin E that creates throughout the skin, a reservoir of one of the most essential vitamins our skin needs to thrive at all levels.
PM SWAP NUMBER 1 - HYDRATION ELIXIR 1 OZ. = 30 USES
Our nightly super serum, provides the skin with increased antioxidant protection along with enhanced hydration and energy production within skin cells so your skin can recover from long days in the sun.
Three speciality skin healers Sodium hyaluronate, Silver ear mushroom and Tissue Respiratory Factors promotes beautiful skin by delivering more deeper hydration to enhance skin's moisture level while defend the skin from damaging environmental oxidizers, such as tobacco smoke, smog and airborne chemicals that deposit oxygen radicals on the skin's surface.
100% GUARANTEE:
THIS SUMMER SKIN SET will give you our famous DREAMLAB GLOW while helping to limit and prevent SUN DAMAGE, DISCOLORATION + DARK SPOTS when at the beach, pool or on your favorite yacht.
FINAL SALE - THIS ITEM IS NON-RETURNABLE
EXPECTED SHIPPING (4-6 BUSINESS DAYS)
HANDMADE IN USA
sold out