(SOLD OUT) YOUR SUMMER SKIN DETOX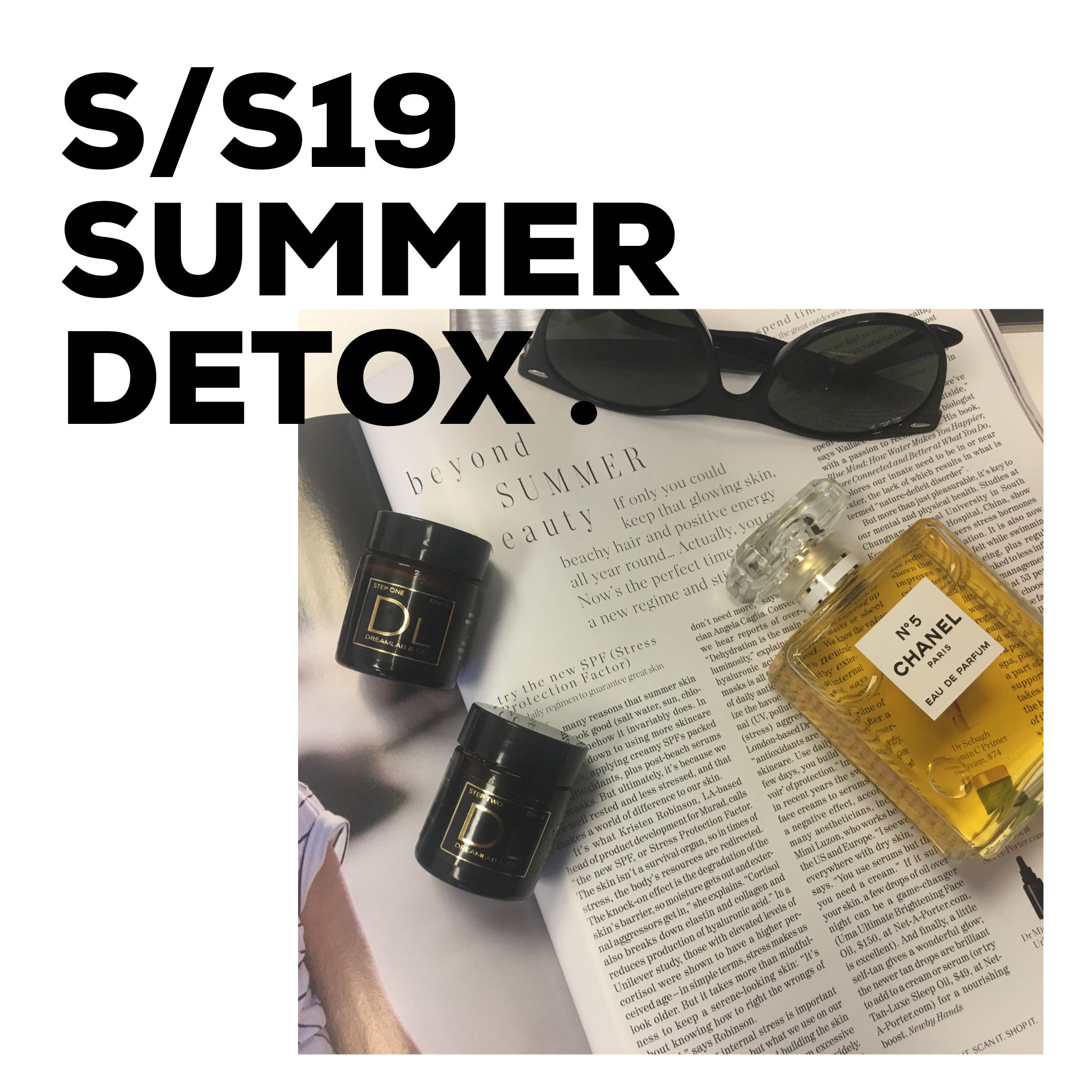 (SOLD OUT) YOUR SUMMER SKIN DETOX
YOUR DETOX FOR SUMMER SUN
THINK OF THIS AS THE BEST DETOX YOU CAN DO, JUST ONLY FOR YOUR FACE.
If your sunscreen breaks you out and you find the summer heat brings more pimples that you like, then look no further than our DETOX KIT. Clear your complexion fast, with a 2 PART MASQUE + CREAME set, you use at night and by morning wake up to happy skin. While SPF is a must, many sunscreens trap oil, oil and sweat in your pores. PLUS, sun bathing and extra sun can cause skin dehydration, leave the skin unbalanced and prone to additional breakouts. To combat this, we created a WEEKLY FACIAL you can do at home to DETOX skin on the go. It calms redness and inflamed bumps like magic and will protect cells from the summer elements like pollution which wreak havoc on our skin.
STEP ONE - INSTANT DETOX + PURFYING MASQUE
CHARCOAL + DETOXIFYING MIRCOGREENS + INFRAGUARD draw out excess sebum, pollution and dirt from congested pores.
STEP TWO - OVERNIGHT DETOX + REPAIR CREME
LIQUID CRYSTALS + NIACINAMIDE + BIOECOLIA protects our skin cells from free radicals caused by particulate matter found in air pollution and car exhaust, helping the skin to detox them which when left untreated can lead to inflammation and skin breakouts.
100% GUARANTEE:
THIS SUMMER SKIN SET will give you our famous DREAMLAB GLOW while helping to limit and prevent SUN + SWEAT INDUCED BREAKOUTS from enjoying too much time at the beach, pool or on your favorite yacht.
Because somehow you've gotta recover from all that SUMMER FUN!
FINAL SALE - THIS ITEM IS NON-RETURNABLE
EXPECTED SHIPPING (4-6 BUSINESS DAYS)
HANDMADE IN USA
sold out