(SOLD OUT) YOUR 10 WEEK SUMMER DEFENSE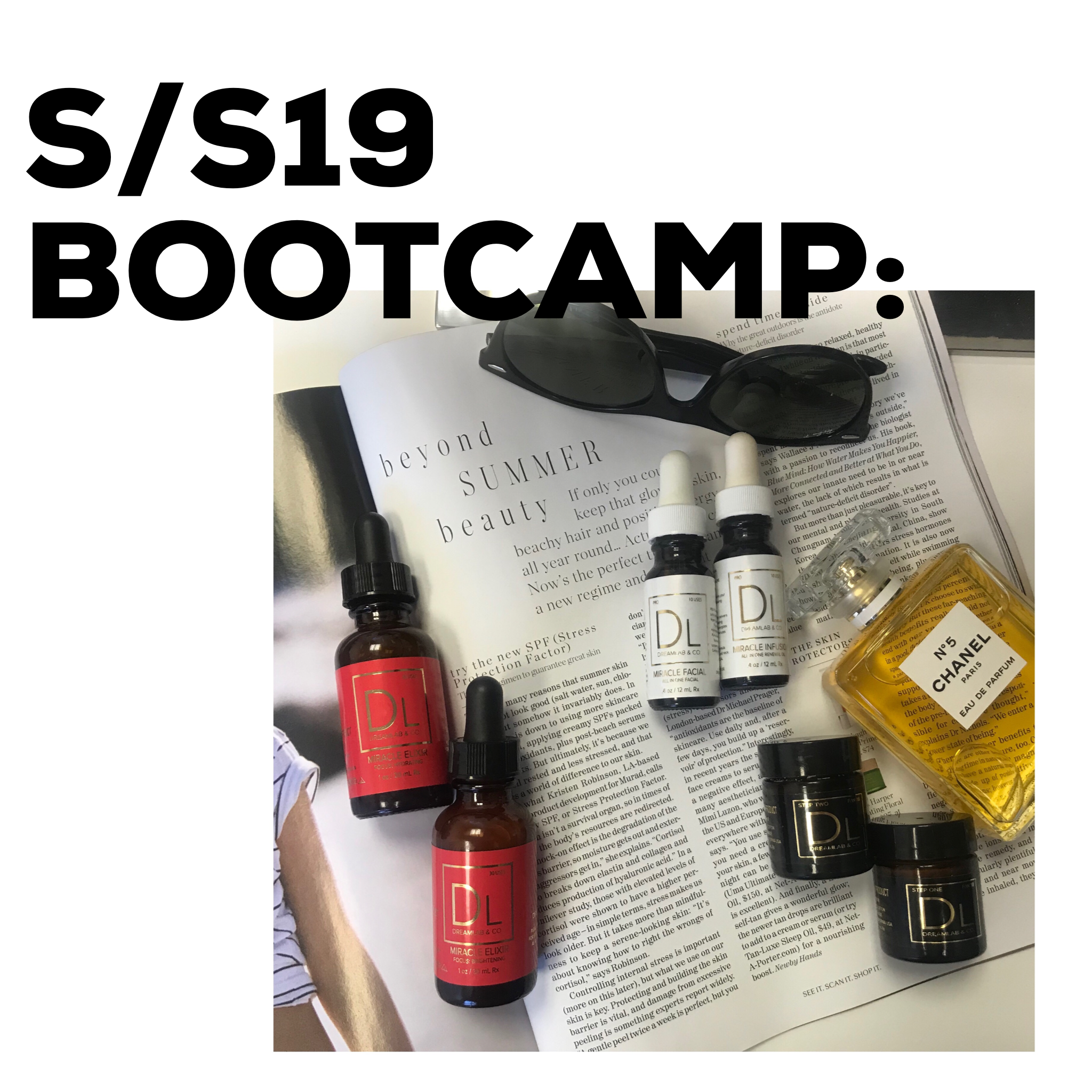 (SOLD OUT) YOUR 10 WEEK SUMMER DEFENSE
YOUR SUMMER DEFENSE IS HERE.
Safeguard your skin from sun, pollution and stress with a team of skin superstars that will defend against all types of SUMMER SINS. This is the ULTIMATE 10-WEEK program designed to give you the BEST SUMMER SKIN. Week's One - Three begin by fortify your skin against pollution, free radicals while providing a lightweight veil of hydration. Week's Four and Five strengthens skin's protective barrier with plant derived botanicals. Week Six and Seven steps up the action to boost cell regeneration while you sleep. Week's Eight - Ten begins the healing process from too much fun in the sun. This TEN WEEK SKIN CHALLENGE helps protect the skin from future sun damage while keeping your skin CLEAN AND CLEAR!
THIS TREATMENT SETS is a CUSTOM COACHING PROGRAM with DREAMLAB'S FOUNDER. You're going to receive 4 SPECIAL PACKAGES developed and created by Lauren and her DREAMTEAM of chemists. It's EVERYTHING you need to GET FLAWLESS or STAY FLAWLESS. Take your skin to new heights this SUMMER.
100% GUARANTEE:
THIS SUMMER SKIN SET will give you our famous DREAMLAB GLOW while providing your skin with everything it needs to get CLEAR + RADIANT when at the beach, pool or on your favorite yacht.
WHAT YOU GET:
MIRACLE FACIAL + INFUSION $350 VALUE
SUMMER INS POLICY ONLY BETTER $350 VALUE (CUSTOM MADE FOR YOU)
SUMMER DETOX ONLY BETTER $175 VALUE (CUSTOM MADE FOR YOU)
CHOOSE FROM 3 PROGRAMS THIS SUMMER.
FINAL SALE - THIS ITEM IS NON-RETURNABLE
EXPECTED SHIPPING (6-10 BUSINESS DAYS)
HANDMADE IN USA
CHOOSE YOUR SUMMER SKIN CHALLENGE:
sold out